When you have a high stakes project, deciding on the right underground boring contractor is an important decision. Finding a company with the right equipment, experience, and procedures is essential for successful project completion. With AV Drilling, you can rest assured that you have partnered with an experienced and professional civil company.
Experience
AV Drilling was established in 1999. Spanning more than two decades, we have a wealth of industry knowledge and experience behind us. We began our business with an excavation focus by digging and trenching/for the utility industry. As our experience grew, we expanded into the specialised fields of horizontal directional drilling and under road boring.
Owner Led
Since its inception, AV Drilling has been a proudly family-owned, owner-led company. With the owner taking a hands-on approach to business with a personal interest in each project, our clients have peace of mind that their needs are being met. Personally overseeing every project, DirectorAnthony ensures that the workmanship on each project is always completed to the highest standard.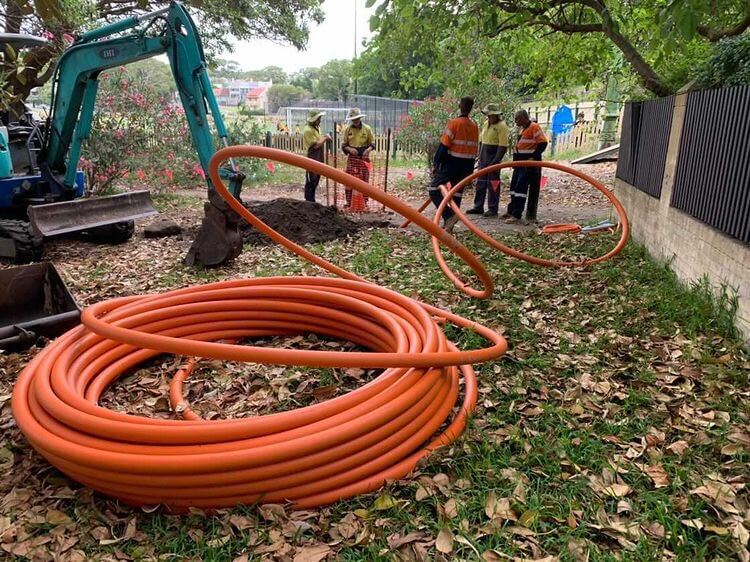 Safety Is Important
We place the safety of our staff, clients, the community, and the environment first and adhere to the highest environmental standards. We ensure that all of our equipment is up to current industry standards and is properly serviced, maintained, and operated. Our staff are properly trained in the correct health and safety procedures to ensure the safety of themselves and those around them.
Authorisations
As part of our comprehensive Work Health and Safety Management System, our staff is trained and accredited in multiple courses throughout the year, ensuring that their skills and capabilities are continuously updated, allowing them to perform their work safely and efficiently. In addition to being members of the Allied Earthmovers Association, we also have authorisations from Network Providers, such as Endeavour Energy.
AV Drilling: Your Top Choice Underground Boring Contractor
AV Drilling has the experience and strong work ethic to be a valuable addition to any drilling project. When looking for a reliable, reputable underground boring contractor, you'd be hard-pressed to find better than AV Drilling. To get in touch with us to get a quote, you're welcome to give us a call on 1300 208 491 or visit our website to fill out our online form.