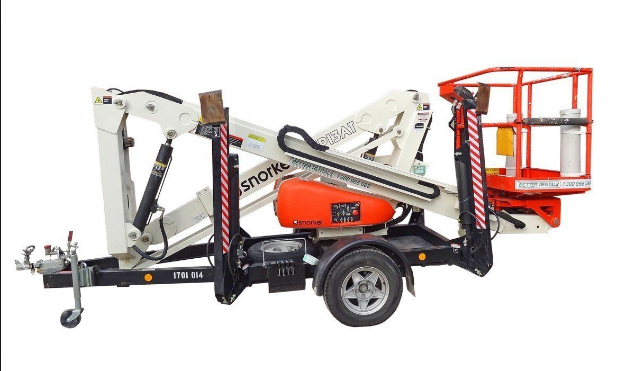 Many people give ad about cherry picker for sale in magazines or on websites so that if somebody wants that read their ad and contact with the owner. In the sale, this will be a little cheap.
A device which is used to lower or raise people at the workplace is known as a cherry picker. It is a hydraulic crane which has a raised platform at its end. This crane is used mostly at the construction site so that workers move easily and do their work easily. Other than construction sites it is also used in warehouses for the maintenance, repair, and installation of heating units, racking, mechanical system, or lights which are present at elevated heights at warehouses. There are different types of cherry picker which are as follow:
·         Trailer mounted cherry picker
·         All-terrain self-propelled cherry picker
·         Vehicle mounted cherry picker
·         Self-propelled cherry picker
·         Articulated booms
·         Telescopic booms
Some cherry pickers use gasoline to start and run and some of them need batteries. This device is also best for the picking up of things and also for loading things on it as heavy things can easily be moved from one place to another through it. There are also some uses of it which are as follow:
Electricity and telephone poles service:
Around the world, there are so many telephone and electricity poles, repairing and maintaining them is a special skill. But moving at the top of the pole is difficult and dangerous from a ladder that is why a cherry picker is used instead of a ladder because it is saved and there will be no danger for the person.
Easier to pick up fruits:
It becomes easier for you to pick up fruits above from trees from your lawn with the help of this device. There will be no danger of falling down.
For maintenance of building:
If you want to repair or clean your building then cherry picker will be best for you as you can easily reach the top of the building.
Fire building need equipment's like this so that they can easily move upward to rescue people. It is also a safety measure for the firemen as they have to move upward towards a building, this device will give them protection.   
Use as sporting competition:
Through cherry pickers, the heavy equipment in an event is carried out at the top so that the viewers can see the whole view.