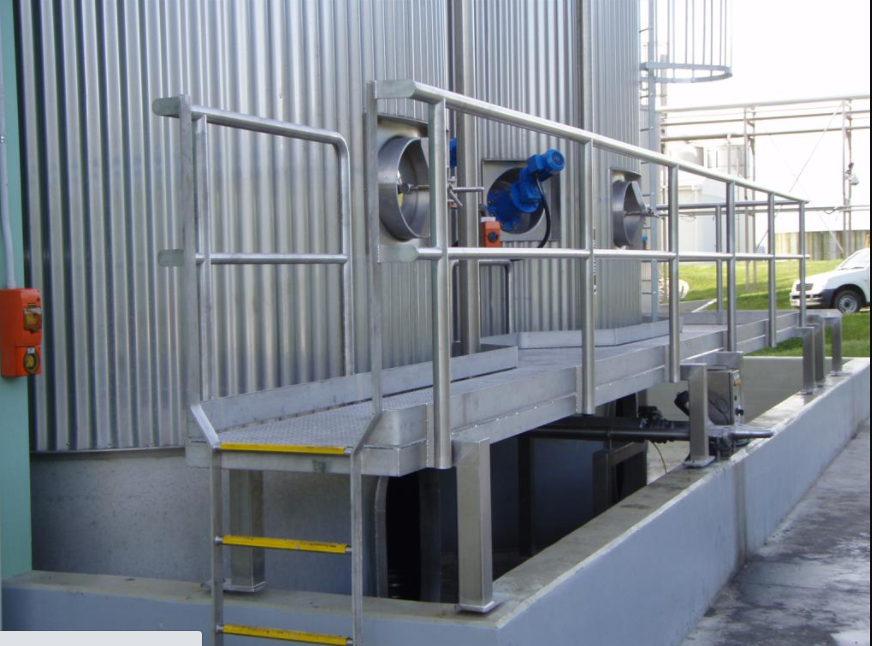 Walkways platforms are used in industrial and commercial areas that enable the workers to elevated workspaces. It is also recognized by many other names, including catwalks, grating planks, and industrial footbridges.
These are usually used by workers and personnel to get access to the hard-reach equipment, machinery, and structures in the workspace. Within industrial or commercial workspaces, systems usually employ framing, hardware, planks, decking, and different accessories like ladders, access gates, stairs, and kick plates.
These platforms work as equipment and structure that need human access to do inspection, maintenance, or reconfigure components. There are a series of such walkways that assist the worker in working at height safely with minimum fuss.
Additionally, these are not like the traditional styles of ladders or stairs as these are designed by keeping the standards in mind. These are engineered with an emphasis on safety, functionality, and versatility, as these necessarily serve as a worksite. Also, these are not like the pedestrian footbridges; the industrial and commercial-oriented walkways are considered as more versatile walkways that have aesthetic influence.
The industrial-oriented walkways are constructed from various types of materials made, including timber, steel, aluminium, concrete, or masonry. Just like side throw slasher, walkways are mostly made up of steel material as it is commonly known as the material for a support column. Some other materials are listed below:
Steel:
It is the most common material that is strong yet easily customizable. But it can easily get rusted unless it gets coated with galvanized finishing.
Aluminium:
This is one of the best materials used for the construction of industrial-oriented platforms. Alloy is considered a light yet solid and rust-proof material.
Stainless steel:
This material is also utilized in walkway construction. It is preferred due to its durability and rust-resistance feature.
Concrete:
Undoubtedly, it is a solid material as it is usually used as a footing for support columns with a noteworthy load. But the platforms made with concrete material are restricted to maximum load and wash-down.
Composite:
It is a hybrid material, which includes fibreglass-reinforced plastic or wood-plastic composition. The FRP composite material is used to meet unique application specifications. These are mostly used to resist ultra-violet radiation and fire. In contrast, the wood-plastic hybrid material gives a wood-like appearance, but it is effortless to maintain than wood.
 This is a small portion of information about the best walkways and platforms that one needs to understand while working in an industrial or commercial workspace.